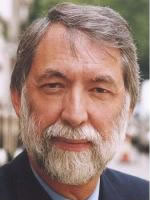 Email: Tony Bond
Tel. 07973 552913
Address:
54 Dawes Lane,
Sarratt,
Herts
WD3 6BG
Decisions, decisions, decisions ...
With 30 years experience of working with management teams on strategy, business development and problem solving, I have invaluable experience in cutting through the clutter of everyday business to get to the key decisions made that will move your business forward. So, if you want to create, develop or realise value in your business, you could do worse than to talk to me.
Working predominantly with owner-managed businesses, my experience has included working on all aspects of operational and financial management. An intrinsic part of this has been a recognition that development is about creating choices for owners and management teams – and poor profitability and/or a lack of premium values means almost no choice.
Whatever your business issue, please get in touch for a no-commitment initial meeting.