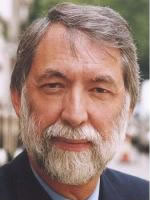 Email: Tony Bond
Tel. 07973 552913
Address:
54 Dawes Lane,
Sarratt,
Herts
WD3 6BG
Alfred Anthony Bond (Tony)
Qualifications/ Positions Held

Professional: Chartered Accountant - FCA
Academic: M.A. (Hons) in Economics - Queens College, Cambridge
Founder Director, Watford Enterprise Agency
Former School Governor & Chairman Sarratt JMI School
Parish Councillor (1983-1991)
Overview of Professional Career

2006 – to date

Business Consultant

- giving advice to owners and managers of SMEs, primarily in the marketing services sector

1991 - 2005

Director

- Results Business Consulting (now Results International LLP)

1991 - 1992

Director of Finance

- Outdoor Focus Limited

Mar-Dec 1990

Corporate Development Director

- The Brunning Group Plc

1986 - Mar 1990

Group Finance Director

- The Brunning Group Plc

1984 - 1986

Deputy Group Finance Director

- Collett Dickenson Pearce International Ltd

Finance Director (8 Subsidiaries)

1979 - 1984

Senior Audit Manager

- Arthur Andersen & Co.

1970 - 1979

Audit Manager

(commenced as Articled Clerk)

Tansley Witt & Co.
Details of Professional Career
Business Consultant trading as TonyBondBusiness
2006 – To date
Left Results to spend more time working directly with management teams in the marketing communications sector, advising across a wide range of business issues.
Assignments/roles to date have included NEC (mentoring Board), FD (part-time), FD (interim), management team development, long-term business and corporate development advice, advising agency vendors, assistance to a buyer in the sector, minority shareholder advice, advice on new business systems and start-up advice. Clients have been in the following sectors -– digital, design, marketing consultancy, experiential, event marketing, integrated agency, research and PR. I have advised on seven successful transactions, two mergers and two disposals of minority interests.
Results Business Consulting
1991 - Jun 2006
Started working with Graham Beckett in 1991 in the newly formed (June 1990) Results Business Development Consultancy, which has since then built a unique business providing advice and assistance primarily to privately-owned businesses in the marketing communications sector across a broad range of corporate, financial and management issues.
Co-founder of Consultancy:
During my time at Results I have undertaken direct client work, financial management and operational management, latterly as part of the management team. I have worked across Advertising, Design, Direct and Database Marketing, Digital/interactive, Market Research, Media Buying, PR, Sales Promotion, Telemarketing, and other marketing services businesses. I have provided a full range of Corporate & Business Strategy, Operational, Client and Staff relationship, and Corporate Finance (including acquisitions, mergers, valuations and capital raising) advice. Results has,, in the last three years, worked with over 250 of the leading owner-managed businesses in all disciplines across the UK, and I have been involved in some capacity in a majority of these relationships.
Since 1997, Results has developed an international dimension by running a global equity-based network, Results International. The business had no direct competitor offering the range and depth of Results' services, or the demonstrable experience in the sector.
Outdoor Focus Limited (part-time)
Sept 1991 – Mar 1992
Advice on and implementation of start-up in the media sector, backed by CIA Group Plc, Omnicom UK and Publicis/FCB.
The Brunning Group Plc
Nov 1986 – Dec 1990
Fully-listed holding company for a group of businesses in advertising, marketing and public relations; group company comprised non-executive Chairman, three executive directors and small head office staff. Turnover around £80m and over 500 employees at the end of 1989 (significant disposals in 1990).
From March 1990, Corporate Development Director reporting to Chief Executive and Board:
Negotiated and completed the disposal of two major subsidiaries following a strategic re-assessment of the Group's core activities.
- Involved in research, investigation and negotiation of major potential acquisitions.
- Continued involvement in strategy of debt reduction by realisations, disposals and cash management.
As Group Finance Director:
Completed fund-raising by a 1-for-4 Rights Issue.
Negotiated and completed five significant UK. acquisitions.
Realised surplus property assets.
Negotiated and completed disposal of non-core activity.
Established control procedures for reducing working capital.
Negotiated and completed world-wide joint venture with Ketchum Communications Inc., a major U.S. advertising, marketing and public relations group. Subsequently negotiated with Ketchum on dissolution.
Dealt with UK/US GAAP reporting in connection with requirements of US minority shareholder.
Involved in establishing incentive and motivational programme for senior operating management.
Established local responsibility for management accounting and standardised reporting procedures.
Introduced and implemented new group accounting system.
Rationalised group accounting functions and produced a Corporate Manual of Policies and Procedures.
Collett Dickenson Pearce International Ltd
Oct 1984 – Nov 1986
Holding company (employee-owned) for a UK advertising and marketing group, comprising a top 10 UK advertising agency (CDP), two subsidiary agencies and six other marketing and production companies.
Deputy Group Finance Director and Finance Director of the individual subsidiaries
Developed use of industry-standard computerised accounting system for cost control, forecasting and profitability analysis reporting.
Completed one European acquisition and involved in assessing strategy for further expansion.
Involved in European financial structuring for Group.
Involved in developing five U.K. start-ups.
Uundertook research and negotiation on possible UK acquisitions.
Arthur Andersen & Co.
Sept 1979 – Oct 1984
When Tansley Witt merged with Arthur Andersen, joined the General Practice Group; made a Senior Audit Manager. The General Practice Group focused on working with small and medium-sized growing companies and on providing advice and support for them through the various stages of growth, and included a strong media sector client list. On the administrative side, responsible for staff counselling, staff allocation and job scheduling.
Tansley Witt & Co.
Sept 1970 – Sept 1979
Joined as an Articled Clerk what was then a small newly merged 12-partner London firm. Firm grew rapidly during the 70s, both organically and by merger, and by 1979 it had over a dozen UK offices and was part of the Alexander Grant (large U.S. firm) international network. Qualified in 1974 and made an audit manager in 1976, running a 30-strong audit group with full responsibility for staffing and job assignments.
Personal Details

Address: 36 Alexandr Road, Sarratt, Herts, WD3 6AZ
Telephone: 07973-552913 (mobile)
Date of Birth: 24 March 1948
Hobbies: Sport, films and the media generally